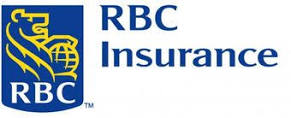 The RBC Medical Student offer is the most comprehensive disability plan in the marketplace for medical students, residents and fellows.
As of October 1, 2023, the discount will be reduced from 25% to 10% for all new plans so if you don't have coverage, now is the time to get it.
How much coverage are you eligible for?
Residents and Fellows:
Residents – $4,500/month
Fellows – $8,500/month
Up to 5 months free coverage.
Medical Students:
Year 1-2 – $2,000/month
Year 3 – $3,000/month
Year 4 – $4,500/month
Up to 12 months free coverage.
What are the plan details?
No medical underwriting
25% discount (reducing to 10% as of October 1, 2023)
Options include:

Own occupation definition of disability
Cost of living adjustment
Future income option up to $25,000/month
HIV HEP B&C
Conversion to long term care coverage
$100,000 critical illness insurance as secondary protection
One page enrollment form
How do I enroll?
Complete the attached application and return by email to elliott@levinefinancialgroup.com with a void cheque. We will call you to confirm your application once it has been received. Applications must be received before September 30, 2023 to get the 25% discount.